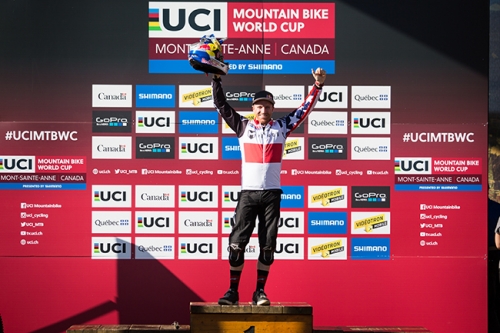 Gwin Makes it 6 World Cup Podiums in 6 Rounds
Published on 8/15/16


At the 6th world cup round at Mont-Saint-Anne Aaron Gwin took his 6th world cup podium of the season. He rode his Quadiem SL's to an impressive 2nd place just off the pace of Danny Hart. While Aaron maintains a commanding lead, the series title is by no means a guaranteed thing. With one round left he leads Danny Hart by 178 points and there are 250 points left up for grabs. We here at TRP have been working with Gwin to develop the best braking system available. Every bit of feedback from Gwin and his mechanic have been taken down and implemented into our braking technology. The results so far, 6 world cup podiums with 0 brake issues.